---
An independent non-departmental public body, formed under the Climate Change Act has been recommending that millions of British people do not turn on their heaters and radiators at night to help their government drive to deliver "emissions savings" and eventually achieve the Net Zero target.
The Climate Change Committee (CCC) thinks that is better for Britons to "pre-heat" their houses in the afternoon when electricity usage is lower. This was a recommendation included in the sixth "carbon budget" paper, which sets out how the U.K. should reduce its emissions between 2033-37.
"There is significant potential to deliver emissions savings, just by changing the way we use our homes," the dossier also states. "Where homes are sufficiently well insulated, it is possible to pre-heat ahead of peak times, enabling access to cheaper tariffs which reflect the reduced costs associated with running networks and producing power during off-peak times." The green quango also reported that by 2033 all newly built homes and up to half of those constructed after 1952 should be suitable for such pre-heating.
Critics see how pointless this proposal is, especially since the "climate alarmists" have refused to open their eyes to elites using their most hated fossil fuel in their private jets and yachts. ZeroHedge's Tyler Durden even pointed out that CCC's Head Executive Chris Stark wants all ordinary citizens to turn off their electric heaters or heat pumps, which would mean a shift away from gas boilers, which Stark, a hypocrite, still has.
"I have a gas boiler. I wish I didn't, but I live in a flat, and heat pumps are a very difficult thing to put in there," Stark told the Commons environmental audit committee. "The gas boiler guy who comes round and fixes my gas boiler – it breaks very often – tells me they will never work."
What "walk the talk?" Stark seemed to imply.
Meanwhile, the constant push of these globalists also ignores the fact that the power grid would not be able to take in the demand once the nation completely ditches the use of gas/fuel. Andrew Montford, the director of Net Zero Watch, told the Telegraph: "The grid is already creaking, and daft ideas like this show just how much worse it will become. It's clear that renewables are a disaster in the making. We now need political leaders with the courage to admit it."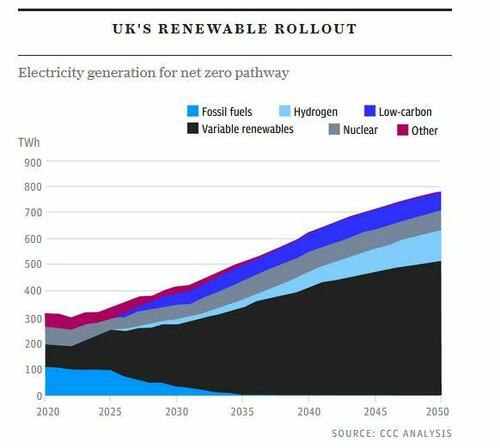 Moreover, Tory MP Craig Mackinlay, head of his party's Net Zero Scrutiny group, said: "It is becoming clear that adherence to judicable Carbon Budgets and edicts coming from the CCC are developing into farce. The Climate Change Act 2008 will require an amendment to free us from madcap and impractical targets foisted upon the population by long-departed politicians."
Mackinlay further criticized that the latest push to "freeze people on cold evenings" only shows the truth that the dream of plentiful and cheap renewable energy is a sham. "I came into politics to improve all aspects of my constituents' lives, not make them colder and poorer," he told the news outlet. (Related: New York becomes first U.S. state to ban gas stoves, heaters in all new buildings – energy grid to suffer as a result.)
CCC's zero usage of heaters, radiators, and gas boilers to lower power bills?
The CCC stood by its advice not to turn off heat pumps at night because "homes will still be warm, but bills can be lowered." It claimed that the move would be a demonstration of homeowners benefiting from periods of the day when electricity is cheaper.
"Using electricity to heat a home opens the prospect of choosing a time when prices are lower, something that's not possible with a gas boiler," the CCC spokesman said, adding "Smart heating of homes like this also makes the best possible use of the grid and supports greater use of cheap renewable generation."
The drive is in line with the United Kingdom government's plan to ban the installation of new oil-powered boilers from 2026, forcing all homes to adopt heat pumps. Downing Street has hinted it is now set to U-turn amid warnings the move would increase rural fuel poverty and put more strain on the struggling electricity grid. However, CCC still slammed No 10 over its "worryingly slow" action on climate in the latest report. The report included that the U.K. government's support for new oil and coal exploration and the expansion of airports meant Britain was no longer a global green leader, the Telegraph reported.
Read more stories about the globalists' push to shift to renewable energy on GreenDeal.news.
Sources for this article include:
Submit a correction >>